Starting the 1st of July, KU Leuven officially takes on the presidency of the CLUSTER network. Jos Vander Sloten, vice dean for international affairs at KU Leuven's Faculty of Engineering Science, now also secretary-general for CLUSTER: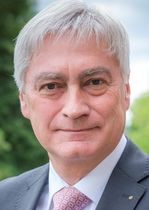 "CLUSTER is one of our longest running memberships. We strongly believe in the importance of this network. The value lies within its capacity for project based collaborations. We want to capitalize on that by focusing on 4 distinct priorities from which well-defined projects can emerge.
The first priority is virtual and blended mobility. These flexible exchanges offer many opportunities for partners, to learn from each other. We can create a lot of added value within a relatively short time frame with virtual and blended mobility.
Our second priority is establishing the position of CLUSTER within the ocean of other university initiatives. Collaborations between these different organizations is the future. How and in what form CLUSTER intends to do this, is something we wish to define during our presidency.
We also want to focus on expanding the CLUSTER network beyond Europe. One element here is look for new associated members, another element is to develop a learning network with partners in Africa. Our first priority can also be implemented to facilitate this partnership.
Collaborating is an essential skill for all students. Therefore we are taking actions regarding entrepreneurship. By looking at hybrid tools and constructing an inventory of good practices, we can facilitate this learning process.
We are grateful for what has already been established in the CLUSTER network, honoured to take on the presidency and we look forward to working together with our CLUSTER partners for the next two years."
Jules Vanpée will be your contact person for administrative support and communication. Any questions or news? Keep him posted!