The second 2019 Steering Committee of CLUSTER and was held at Technische Universiteit Eindhoven from 24th to 25th October.
Prior to the CLUSTER Steering Committee, addional working group meetings were organized, like the Student Representative Meeting on the 24th October, the InComm Project Meeting from 22th to 23th October and the Task Force Mobility Meeting on the 24th October.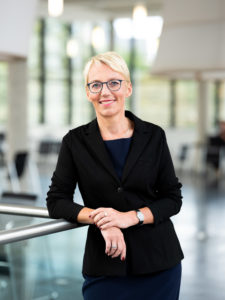 The Consortium was hosting students from all member universities at an CLUSTER Students' meeting, to hear student views, exchange ideas about new CLUSTER initiatives and discuss the future organisational structure of a CLUSTER Students' organization.
Moreover, the 10th Workshop of Sino-European Engineering Education Platform (SEEEP) was held held at Technische Universiteit Eindhoven as well from 22th to 23th October. The topics of the Workshop were: "Engineering Education: best practices and lessons learned", "Entrepreneurship & Innovation within the Sino-EU context" and "SEEEP experience sharing and education internationalization".
Other topics on the agenda were the initiation of a new joint research proposal in the field of artificial intelligence and the planning of the CLUSTER Symposium on 2nd April 2020, which is aimed to celebrate the 30-years anniversary of the network.
With the change of TUDa's President Hans Jürgen Prömel to Tanja Brühl, the Presidency of CLUSTER will be now led by TUDa's new President Tanja Brühl. We sincerely congratulate and welcome our new President on her new position as CLUSTER's President and believe that she will contribute a lot to CLUSTER's development and improvement. We would like to express our thanks to TUDa's and CLUSTER's former President Hans Jürgen Prömel for his valuable input over the past year and wish him all the best for the future.