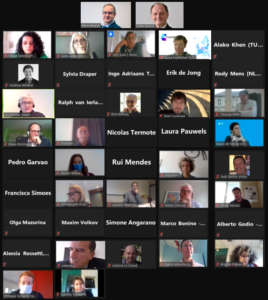 The second 2020 Steering Committee of CLUSTER was held virtually at Politecnico di Torino from 29th to 30th of October.
Prior to this Steering Committee additional working group meetings were organised, such as a meeting of the students' representatives and a meeting of the communication working group for the 30th anniversary celebration.
The main focus of discussion was the relationship between the CLUSTER network and the 6 European university alliances in which all members of CLUSTER are involved and their relative positioning. Moreover, the creation of a new working group on sustainable development in engineering programs was decided.
Current and upcoming activities of the Consortium were intensively discussed during the Steering Committee such as a virtual 30th anniversary, the students' implication in the network, the future agreement for the SEEEP doctoral training program with China or the role & admission of associate members.
The next Steering Committee and the annual General Assembly will be held at KTH in Stockholm from 17th to 19th of March 2021.