The first Steering Committee and General Assembly of 2023 will commence in a few weeks. Over the course of three days our working groups will give an update on their accomplishments and future goals, new projects will be approved and alliances will grow stronger. The CLUSTER Student Organisation (or CSO) will also meet in person for the first time since its re-establishment. They will brainstorm about the goals they find important as students and how CLUSTER can assist in improving the overall education experience. Together with these student representatives, we will nurture a new generation of engineers with leadership and entrepreneurial skills. CLUSTER continues to act as an active platform in the promotion and creation of frameworks aiming to tackle societal issues.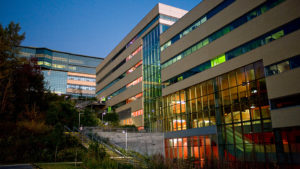 This year will be a very special edition. Since its founding in 1990 all SC and GA have been held in Europe. This year's host, Polytechnique Montréal, will be the first associated partner to organise the General Assembly. They have shown a great commitment and eagerness to play a more active role in the CLUSTER network.
We give special thanks to Patrick Hyndman, Julie Defretin, Annick Des Granges, Guylaine Larocque and Delphine Julen for all their hard work in preparation of the GA.