In 2017, French President Macron launched an initiative to create 20 European universities by 2025. This initiative would allow for universities to apply for fundings and create integrated alliances for cooperation in research and study. In June of 2019, 10 out of 13 CLUSTER institutions were awarded the title of "European University." Among these 10 institutions, 7 are involved in the UNITE! Alliance.
UNITE! (University Network for Innovation, Technology, and Engineering) is an alliance coordinated by TU Darmstadt involving CLUSTER partners KTH Stockholm, Aalto University, INP Grenoble, UPC Barcelona, Politecnico di Torino, and University of Lisbon (IST). The goal of the alliance is to create a trans-European campus, extending from Finland to Portugal, for students and scholars with trans-European courses of study, scientific cooperation in teaching and research, and transnational knowledge transfer.
In addition to UNITE! we would also like to congratulate CLUSTER partners KU Leuven, Karlsruhe Institute of Technology, and Trinity College Dublin for their successes in receiving recognition as "European Universities" through their respective alliances UNA Europa, EPICUR, and CHARM European University. All European University alliances with participation of CLUSTER members aim to not only foster transnational research and study but also provide a multidisciplinary and multicultural educational environments and will receive five million euros from the EU for the first three years.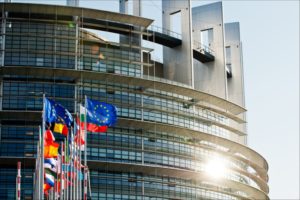 For more information about the initiative please refer to the following website of the European Commission.