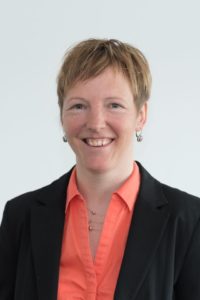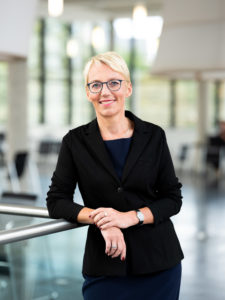 The General Assembly 2018 of CLUSTER held in Darmstadt on 13 April 2018 elected TU Darmstadt (TUDa) to hold the next presidency of CLUSTER for 2018-2020. TUDa's President Hans Jürgen Prömel will be the new CLUSTER President, Dr. Jana Freihöfer the new Secretary General and Dr. Andreas Winkler the new Coordinator. TUDa's presidency will start on 1 July 2018 and end on 30 June 2020.
In October 2019 the Presidency of CLUSTER was given TUDa's new President Tanja Brühl. 
In the upcoming two years TUDa's mission for CLUSTER is to elaborate and execute possibilities of contribution within the new Euro-political vision of European universities networks. This recent European initiative had been first addressed in September 2017 by French President Macron in his speech on European policy at the Sorbonne, suggesting the establishment of truly integrated European universities. Based on more than 27 years of extensive and successful collaboration in engineering education, research and staff training CLUSTER is ideally positioned for contributing to the development of this new initiative.
Jana Freihöfer
As the Head of the International Relations and Mobility Department of TUDa Dr. Jana Freihöfer is responsible for TU Darmstadt's international partnerships, student exchange, double degree programs, memberships in international universities' networks and the internationalisation strategy. She holds a Master from King's College London and a Ph.D. from Heidelberg University. With her broad experience in international affairs and her aspiration to develop joint innovative and future-oriented objectives for the network she will act as CLUSTER Secretary General for the upcoming two years.
Andreas Winkler
Dr. Andreas Winkler, funding and policy advisor for internationalisation at TUDa, brings his experience in internationalisation strategies and in European funding projects. For the last three years he had been working on project development and grant writing, as well as managing and coordinating projects. He holds a Master in geography, political science and media studies as well as a Ph.D. from University of Bamberg. With this practical experience and passion for internationalisation he is the right choice for coordinating CLUSTER.
The Presidency of CLUSTER is personal and not attached to universities. The CLUSTER President must be a rector or president of one of the full members and is supported by a Secretary General to be appointed by the CLUSTER President among his/her staff members and a Coordinator. The Presidency rotates every 2 years and re-election is possible.
Technische Universität Darmstadt
A leading university of technology
Since its foundation in 1877, TU Darmstadt has played its part in addressing the urgent issues of the future with pioneering achievements and outstanding research and teaching.
TU Darmstadt focusses on selected, highly relevant problem areas. Technology is at the heart of all our disciplines at TU Darmstadt. The Natural Sciences as well as Social Sciences and Humanities cooperate closely with Engineering.
In order to expand its expertise strategically, TU Darmstadt maintains a variety of partnerships with companies and research institutions. It is a vital driving force in the economic and technological development of the Frankfurt-Rhein-Neckar metropolitan area.
Our excellent research has been recognised by multiple grants within the Excellence Initiative. Our graduates enjoy an excellent reputation in the business world. Our outstanding performance makes us one of the leading universities of technology in Germany and has earned us international visibility and renown.
Excellent opportunities
Students and academics at TU Darmstadt combine outstanding research with robust practical applicability. This is how we create excellent opportunities on all rungs of the career ladder.
We qualify our students for demanding jobs in science and business with courses that are research-oriented, but also prepare them for the requirements of working life. Our students evolve into creative, discriminating individuals. The international nature of our courses guarantees a formative experience and openness towards international students. A degree from TU Darmstadt bears a quality label that opens up the best career opportunities.
At TU Darmstadt, scientists will find a stimulating, highly supportive environment for both post-graduate work and further scientific careers. They work in international teams and in close cooperation with academic and corporate partners. TU Darmstadt's culture of cooperation paves the way for outstanding achievements.
" TU Darmstadt is one of Germany's leading universities of technology and member of the TU9 alliance of leading German Institutes of Technology. With 27.000 students TU Darmstadt is ranked No. 2 for third party funding in engineering among German universities and is the most attractive research university in Germany for visiting Humboldt scholars."